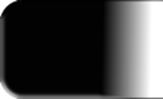 For Opera and Operetta in English





Offenbach

La Vie Parisienne

Operetta in 4 Acts. (Revised version of 1873)

Libretto by Henri Meilhac and Ludovic Halevy.

English Version by Ian Gledhill.

SYNOPSIS
Bobinet and Gardefeu have both been jilted by Metella, and resolve to give up courtesans and go back to Society ladies. When Gardefeu meets a Swedish Baron and his wife at the station, he poses as a tour guide and takes the couple to his own house which he passes off as the Grand Hotel, hoping to try his luck with the Baroness. Metella calls to make it up with Gardefeu but is annoyed to find the Baroness apparently already installed in her place. She leaves swearing vengeance. To make his house like a hotel Gardefeu gets his glovemaker Gabrielle and his bootmaker Frick to bring friends round to dinner. They descend in a horde and eat Gardefeu out of house and home. To get rid of the Baron, Gardefeu persuades Bobinet to arrange a party for him. Bobinet uses his aunt's house and gets the servants to dress up as assorted nobility. The Baron gets tipsy and has a wonderful time. But Gardefeu's efforts are to no avail - Metella has her revenge by warning the Baroness of his intentions. They all meet up at a party given by a Brazilian millionaire who has fallen in love with and proposed to Gabrielle. The Baron arrives to have it out with Gardefeu. He challenges him to a duel, but it is pointed out to him that he has enjoyed himself very much and so has nothing to complain about. The Baron and Baroness are reconciled, and Metella admits that she acted out of love for Gardefeu. All join in a chorus of praise for "La Vie Parisienne"!

2 flutes, 1 oboe, 2 clarinets, 1 bassoon,

2 horns, 2 trumpets, 1 trombone,

percussion,

strings.
A Paris railway station

A room in Gardefeu's house

The Grand Salon of Bobinet's aunt's mansion

A fashionable Paris restaurant
Act One:
Act Two:
Act Three:
Act Four:

Railway employees, Parisians, tourists, waiters, etc. (SSATTBB) 45%

} These 2 roles can be

} played by one actor
Urbain (bass)

Alfred (bass)

Gontran (baritone)

Joseph (spoken)
Clara (soprano)
Leonie (mezzo)
Louise (mezzo)

} These three roles
} can all be played

} by the same actor

Gardefeu (tenor)

Bobinet (baritone)

The Baron (baritone)

Brazilian (tenor)

Frick (tenor)

Prosper (tenor)
Gabrielle (soprano)
Metella (mezzo-soprano)
The Baroness (soprano)