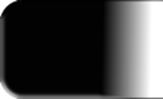 For Opera and Operetta in English





Gilbert and Sullivan
(pastiche)
Saint George and the Dragon

Comic Opera in 2 Acts. (1988)

Compiled from the works of Gilbert and Sullivan with additional material by Ian Gledhill.

SYNOPSIS

The kingdom of Barataria is terrorised by a fearsome dragon which every year demands the sacrifice of the most beautiful maiden in the city. The people complain of the King's inaction, but he is merely the puppet of the Three Wise Men. The King's daughter, Princess Sabra, sees through the Wise Men's machinations, and suggests that one of them be sent to fight the dragon. They in turn plot to be rid of her by sending a champion, the ineffectual Sergeant Blue of the Baratarian Police, to fight the dragon, on condition that if he fails (which they are sure he will) the King must sacrifice the Princess herself. No sooner has the Sergeant set out on his mission than a strange Knight arrives. He and the Princess fall in love, and when, as predicted, the Sergeant fails to return and the Princess is sent for sacrifice, Saint George (for it is he) vows to rescue her. Outside the dragon's cave Sabra is observed taking tea with a middle aged lady - the dragon herself, otherwise Casilda, ex-queen of Barataria, who with her husband and infant son was forced into exile twenty years before after a Technical Insurrection. She has been luring beautiful maidens and brave warriors to her cave to build a new society. It seems she has recognised Sergeant Blue as her long lost son and plans to marry him to Princess Sabra. When George arrives with the King and populace he fights with the Sergeant for Sabra's hand. The Sergeant wins by cheating, but before George leaves in disgrace the mysterious fortune teller, Buttercup, reveals that he, and not the Sergeant, is Casilda's son and rightful King of Barataria. The Three Wise Men are arrested and Sabra and George declare their love for each other as the curtain falls.
2 flutes (1 picc.), 1 oboe, 2 clarinets, 1 bassoon,
2 horns, 2 trumpets, 2 trombones, percussion,
strings.

The Market Place

Outside the Dragon's cave
Townspeople, young maidens, guards, etc. (SATB) 45%
Princess Sabra
Queen Jermina

Casilda (ex-queen of Barataria)

Buttercup (a fortune teller)
Patience (Casilda's maid)
Dalia }
Laela } (Young maidens)

George (a chivalrous knight)
King Chasm of Barataria
Annibale }
Fantzio } (The Three Wise Men)
Scarara }
Sergeant Blue
Young Adam (George's squire)
The Lord Mayor