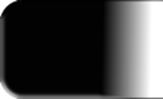 For Opera and Operetta in English





Dvorák

The Devil and Kate
Comic Opera in 3 Acts. (1899)

Libretto by Adolf Wenig.

English Version by Ian Gledhill.

SYNOPSIS
At the village fair none of the boys will dance with Kate, because she never stops talking. In anger she declares she would dance with the devil himself if he asked her. The devil duly appears, in the shape of Marbuel, a junior devil sent by Lucifer to investigate the cruelty of the local Princess and her steward. When he dances with Kate she is so excited she exclaims she could dance like that forever. Marbuel says if she went away with him her wish could be granted. Kate agrees, and immediately they disappear through a hole in the floor. Her mother is distraught, but the shepherd Jirka volunteers to rescue her. He has been sacked after an argument with the steward and so has nothing more to lose, and he jumps down the hole after them. When Marbuel arrives in Hell with Kate she makes such a row that Lucifer is roused from his bed. All the devils are afraid of her, so when Jirka arrives Marbuel promises to reward him if only he will take Kate back home. The plan is this - Lucifer has sentenced the Princess to Hell, but the steward must be frightened into mending his ways. When Marbuel pretends to come for the steward, Jirka will chase him off and will then be rewarded handsomely. But he is warned not to try and save the Princess. Jirka agrees, and the devils rejoice when he dances Kate out of Hell. The plan works well; Jirka "saves" the steward and becomes the local hero. The Princess begs him to save her too, but he only agrees when she promises to abolish serfdom and give the people their freedom. He lies in wait with Kate. When Marbuel comes to fetch the Princess he takes one look at Kate and flees in terror. The Princess rewards both Jirka and Kate, and everyone rejoices.



Piccolo, 2 flutes, 2 oboes, cor anglais, 2 clarinets, bass clarinet,
2 bassoons, contrabassoon,
4 horns, 3 trumpets, 3 trombones, tuba,

percussion, timps, harp,

strings.
A rural inn

In Hell

A hall in the Princess's castle
Act One:

Act Two:

Act Three:
Peasants, musicians, devils, courtiers, servants. (SATTBB)
30%
Chambermaid (soprano)
Kate's mother (mezzo-soprano)
Lucifer (bass)

Marshal (baritone)

A musician (tenor)

Devil gatekeeper (bass)
Kate (mezzo-soprano)

Princess (soprano)
Jirka (tenor)

Marbuel (bass)